YOGICHILD TM is the Art and Science of Living and is concerned with the evolution of the mind, body and spirit of teacher and student. It is dedicated to the physical, emotional, mental, energetic and spiritual growth of all the children (young and old) of planet earth!
YOGICHILD will greatly expand the horizons of what you think is possible, while enhancing and nourishing all aspects of your well-being. The core focus of this training is to become a Radiant Energetic Presence in the world, through the learning, practice and teaching of the YOGICHILD Curriculum.

The training comprises of the 12 YogiChild Directions, which combine and balance all aspects of Yoga and Tai Chi together in one system. Learn the Infinite Tai Chi YOGICHILD Short Form, Power Animal Yogic Exercises, Healing Sounds Chi Kung, Golden Sun Chi Kung, Golden Dragon Chi Kung, Standing Like a Tree Chi Kung, Meridian Stretching and Tracing Chi Kung, Yoga and Meditation techniques.
Cultivate a diamond-like invincibility by embodying the Three Treasures of the Universe: Power, Love and Wisdom and the Four Immeasurables Loving Kindness, Inner Joy, Generosity and Compassion.
YOGICHILD includes deep relaxation methods, focus and concentration techniques, visualisation, stories, music, percussion, rhythm, rhyme, song, dance, science and art. We encourage daily wholesome Exercise good Food, Air, Water, Getting Back to Nature and Fun, Fun, Fun, Fun, Fun.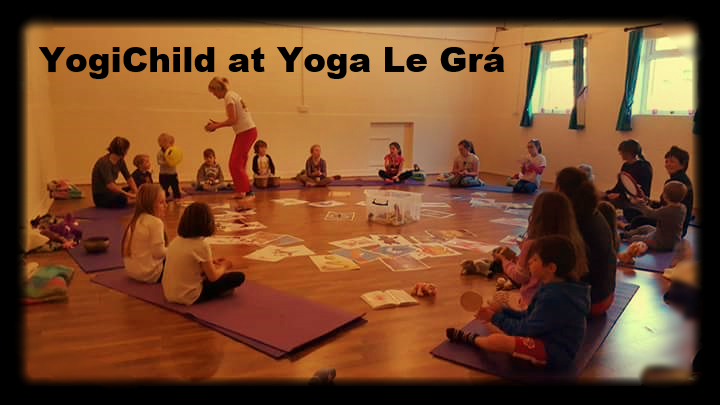 The Golden Dragons and the Wish-Fulfilling Jewel E-BOOK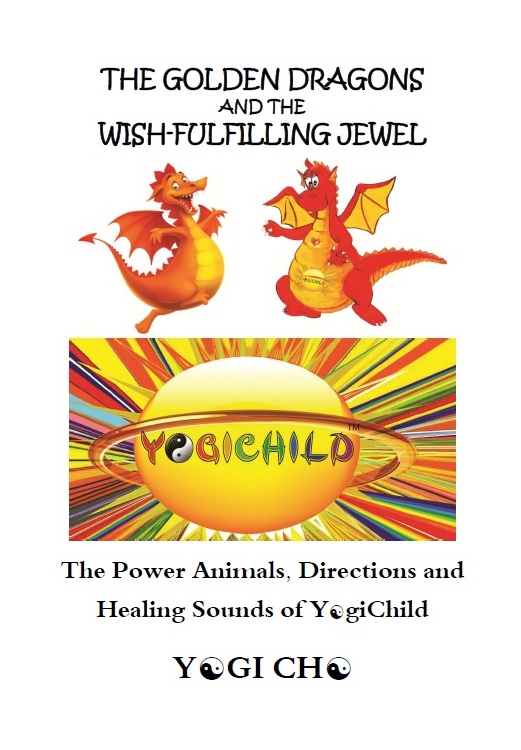 € 5
The Power Animals, Directions and Healing Sounds of YogiChild
The YogiChild Story encompasses an incredible adventure with the Golden Dragon Family journeying through the 12 Directions, Elements and Healing Sounds with the Power Animals, as they seek "The Wish-Fulfilling Jewel"
The Golden Dragons and the Wish-Fulfilling Jewel HARDCOVER BOOK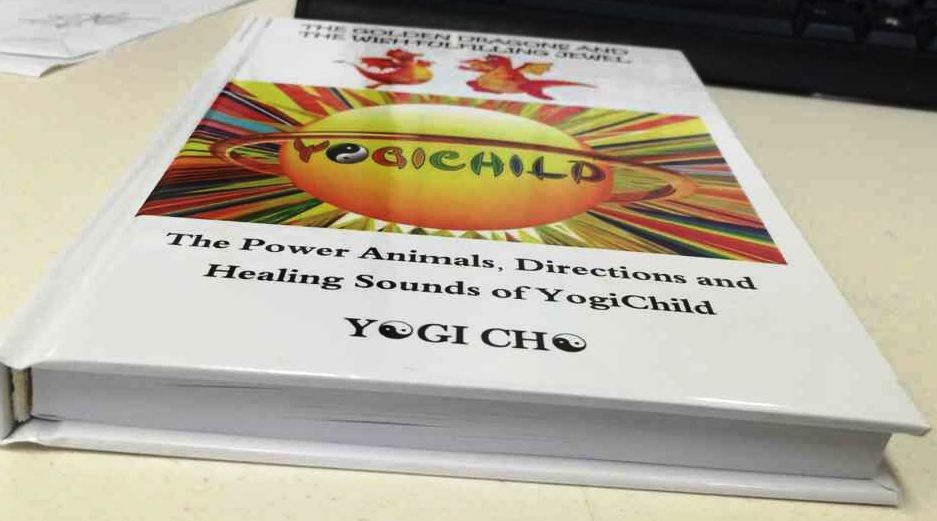 € 20
NEW Hardcover book complete with Teachers Manual. Price including postage - NOW AVAILABLE